Product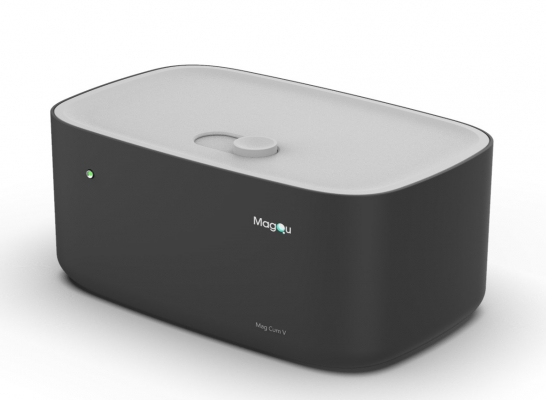 XacQuan V
Frequency dependent magnetic susceptibility analyzer
Features:
Measurement of magnetic concentration of mixture
Easy Operation
Band width 50~24900Hz
Analysis of complex magnetic susceptibility
Description
Under an external magnetic field, the direction of magnetic dipoles of a magnetic substance tends to be along the direction of the external magnetic field.  If the external magnetic field is an alternative-current (AC) magnetic field with low AC frequency (generally lower than microwave frequency), the magnetic dipole oscillates with this AC magnetic field with phase delay. The phase delay drivers the susceptibility into a complex number. XacQuan V is a good device to measure the AC susceptibility and usually is also a good device to measure the magnetic concentration of magnetic materials.
Specification:
Concentration working range (Ferromagnetic materials specific)
(W) 36 cm (H) 17 cm (D) 22 cm
Connection to the computer via USB cable, Operation software platform: Windows 7/Windows 10
Ordering information:
| Catalog Number | Description | Package Size |
| --- | --- | --- |
| XacQuan V | Xac analyzer | |
Applications:
Applications Content:

Measurement of magnetic concentration of mixtures

Applications Content:

Analysis of complex magnetic susceptibility